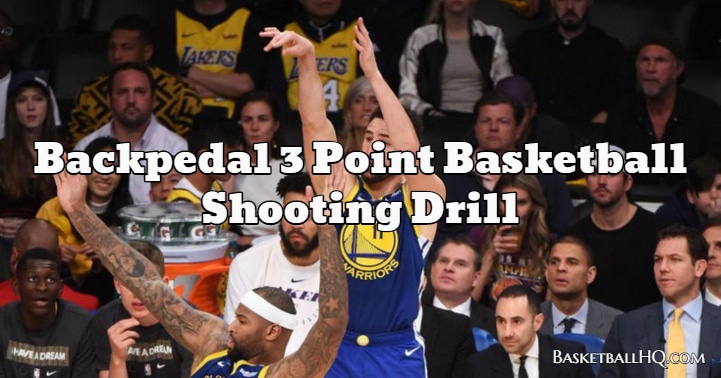 This is a great catch and shoot basketball shooting drill to work on stepping into your shot and squaring up to the basket. Every time you shoot the basketball (if you can), you want to step into your shot as the ball is coming to you on the pass. This will speed up your shot, give you more power, and make your shot more efficient.
The backpedal 3 point shooting drill is also a great basketball drill for working on conditioning as well. You have to be willing to push yourself to make it a conditioning drill, but if you are willing to, this is an excellent basketball shooting drill that can double as conditioning. If you use this drill for condition, you must stay mentally tough and learn to make shots even as you get tired.
Basketball Drill Overview
Drill Name: Backpedal 3 Point Basketball Shooting Drill
Equipment Needed: 2 basketballs and 2 partners.
Similar Basketball Drills and Resources
Goals of the Drill
Coaching Points
Show your hands and be down ready to shoot as you come into your shot.
Get squared up, jump straight up and down, and hold your follow-through.
Stay in your shot till you make or miss before backpedaling.
Basketball Drill Instructions
The player will start 8-10 feet behind the point line on either wing of the top of the key.
They are now going to run in towards the 3 point line.
As they are coming in, the passer will pass them the basketball for the shot right before the 3 point line.
The player will catch and shoot the basketball.
After they shoot the basketball (hold follow through and wait to see if it goes in), they will backpedal out to where they started and then come back in and do the same thing.
Continue for the desired amount of time, shots, or makes.