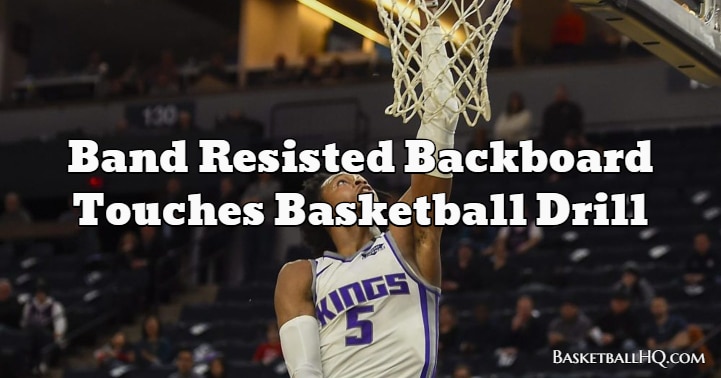 Band resisted backboard touches allow you to be able to work on your ability to jump higher and quicker.  The band causes resistance when you jump, making it harder to jump higher and quicker. This basketball resistance drill simulates having to jump and rebound a ball or jumping to block a shot. It also is meant to just work on developing your vertical and explosiveness.
Basketball Drill Overview
Drill Name: Band Resisted Backboard Touches Basketball Drill
Equipment Needed: Resistance Band
Similar Basketball Drills and Resources
Goals of the Drill
Be able to jump higher and quicker.
Coaching Points
Get low and explode up.
Use your arms and throw them up as you jump.
When you land, get off the grounds as quickly as you can.
Basketball Drill Instructions
Start under the backboard with the bands on and jump as high as you can and touch the backboard.
As soon as you land, repeat that motion.