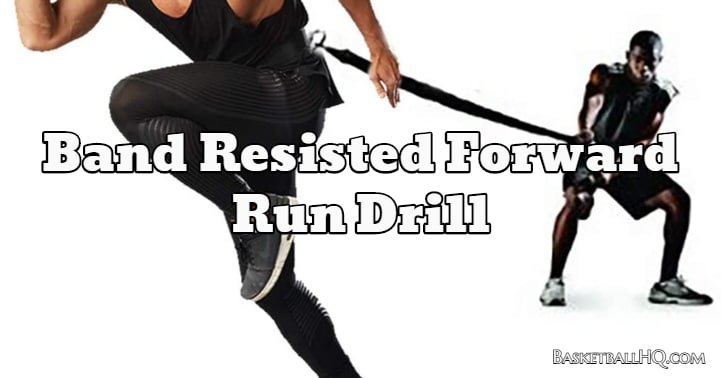 This basketball workout will improve your ability to be able to run faster and start quicker. It also allows you to work on your deceleration when you back peddle back to the start position. This basketball resistance drill is great for improving overall speed and is a must for athletes trying to get faster and more explosive.
Basketball Drill Overview
Drill Name: Band Resisted Forward Run Drill
Equipment Needed: A resistance band.
Similar Basketball Drills and Resources
Goals of the Drill
Build quickness in your first step and improve your speed.
Coaching Points
Make sure your movements are violent while still under control.
Basketball Drill Instructions
Place the band around your waist and start in an athletic position, and as you begin the drill, make sure you are balanced and ready to shoot out of the blocks.
Get a slight lean forward and throw your right or left foot forward while pumping your arms and run out as fast as you can.
As you back peddle into the start position, make sure that you are under control and balanced.