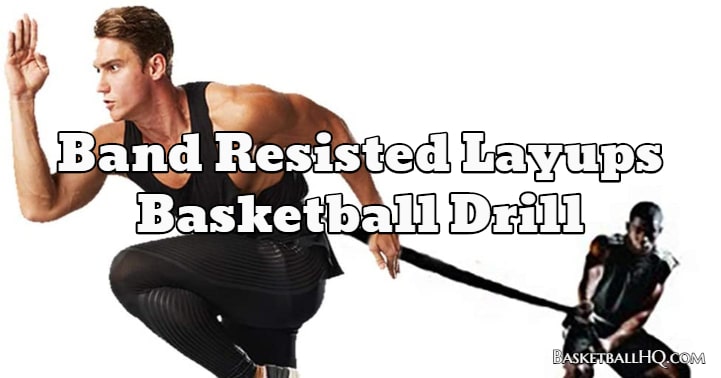 Finishing quickly and explosively around the basket can add a lot of value to your game. The resistance band will train your muscles to be explosive and really work while they are doing the basketball workout. When you take the bands off, your body will still think it needs to work just as hard as when the bands were on, and you will be able to jump higher and quicker. This is a great basketball resistance drill to work on being explosive around the basket.
Basketball Drill Overview
Drill Name: Band Resisted Layups Basketball Drill
Equipment Needed: Resistance band and partner.
Similar Basketball Drills and Resources
Goals of the Drill
Train to be quicker and improve your explosiveness.
Coaching Points
Jump as high as you can.
Finish off of two feet
Basketball Drill Instructions
Place the band around your waist and start under the basket with a basketball.
Jump as high as you can off of two feet and finish on the right or left side.
Get your own rebound and immediately finish on the opposite side of the basket.
The partner should adjust the resistance and angle of the pull on the band throughout the drill.