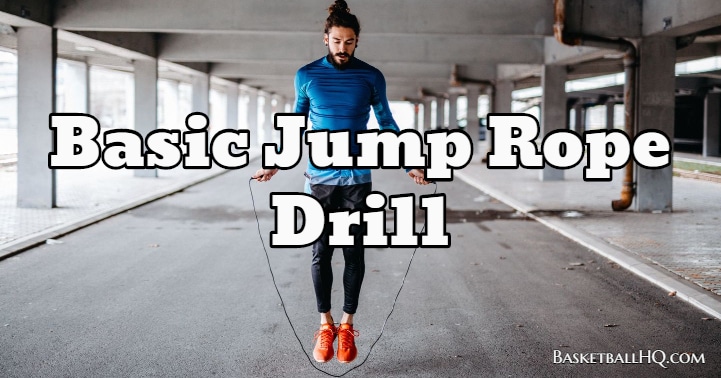 Basketball jump rope drills work on so many different areas that are important for the game of basketball. They work on footwork, quickness, jumping, agility, etc. They also are great because they can be done almost anywhere and can be easily integrated with on-court basketball training or practice. This is a basic jump rope drill that is pretty easy to do, but the benefit comes from doing it at a high level and pushing yourself.
Jump Rope Drill Overview
Drill Name: Basic Jump Rope Drill
Equipment Needed: Jump Rope
Similar Jump Rope Drills and Resources
Goals of the Drill
Improve footwork, quickness, and vertical
Coaching Points
Push yourself to go as fast as you can.
Stay light on your feet.
Don't let your heels touch.
Try not to let the jump rope hit the ground.
Jump Rope Drill Instructions
Start jumping off of two feet, then one foot at a time, and then finish by running in place.