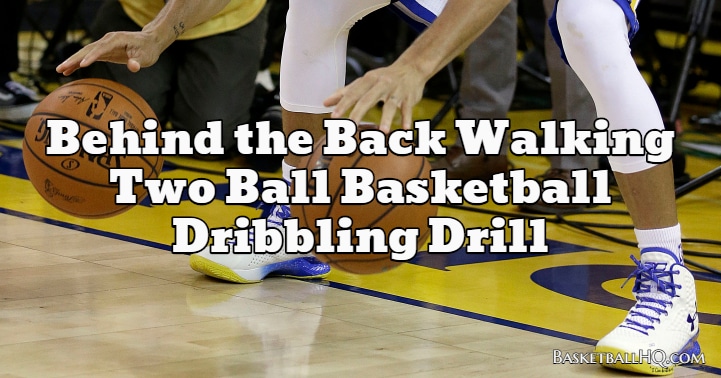 This two ball basketball dribbling drill may be challenging at first but stick with it, and you will be surprised at how much your ball handling improves. You will realize in the game that you are no longer concerned about dribbling, and you will be able to see the game so much better, which will lead to you making the right play.
It all starts with doing basketball drills that will get you out of your comfort zone. If you are only doing basketball dribbling drills that you can already do, your dribbling skills will stay at the same level. You must be willing to get uncomfortable to experience skill development growth as a basketball player.
Basketball Drill Overview
Drill Name: Behind the Back Walking Two Ball Basketball Dribbling Drill
Equipment Needed: 2 basketballs.
Similar Basketball Drills and Resources
Goals of the Drill
Coaching Points
Keep your eyes up, go as fast as you can and push yourself, and stay low.
Basketball Drill Instructions
Begin on the baseline and start by crossing one basketball behind your back and one in front of you, both at the same time.
Continue crossing the basketballs back and forth as you walk down the length of the floor.
Once you reach the opposite baseline, you will do the same drill but now walking backward.