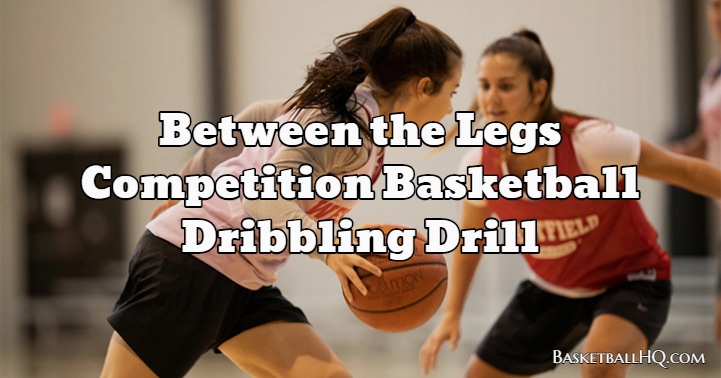 A great way to get out of your comfort zone when doing different basketball drills is by adding a competition aspect to the drill. This will force the player to go as hard as they can or lose the drill. Another benefit of adding a competition aspect is that it picks up the energy in the gym.
This one ball basketball dribbling drill will challenge the player to handle the basketball as quickly as possible while moving forward and backward. It is a great ball handling basketball drill for skill development training, a camp setting, or in the gym on your own.
Basketball Drill Overview
Drill Name: Between the Legs Competition Basketball Dribbling Drill
Equipment Needed: 1 basketball and 2 cones.
Similar Basketball Drills and Resources
Goals of the Drill
Develop dribbling skills and work on getting out of your comfort zone.
Coaching Points
Don't be afraid to mess up and make a mistake; really try to get out of your comfort zone.
Push the ball out and cover ground as you attack each time.
Keep your eyes up and see the floor while you are doing the drill.
You can set up multiple stations to get more players involved and have it be a large competition.
Basketball Drill Instructions
Set up two cones 10-12 feet apart from each other.
The player is going to start at one of the cones with a basketball facing the other cone.
When the drill starts, the player will dribble the ball out with their weak hand to the other cone.
As soon as they reach the other cone, they will retreat dribble between the legs 3 times back to the original cone.
When they reach the cone, they will push-dribble crossover the ball back to their weak hand again and repeat the motion.
Continue this pattern for 30 seconds and count how many times you touch a cone to keep track of your score.