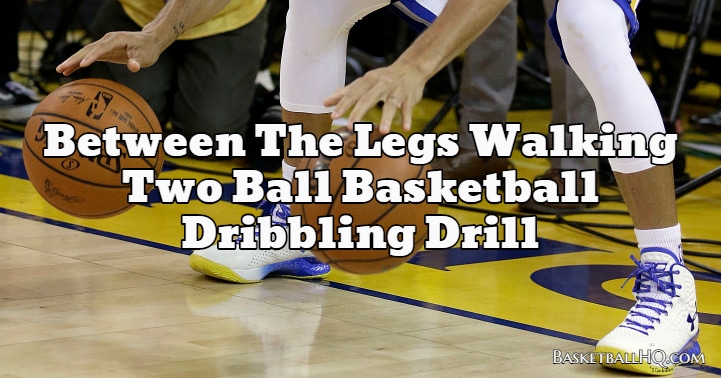 This is a great basketball ball handling drill for point guards or anyone who will handle the basketball a lot in a game. Becoming a better ball handler only takes time and the right basketball drills. If you are willing to commit to the time every day and work on your handles, you can become a better ball handler.
Basketball Drill Overview
Drill Name: Between The Legs Walking Two Ball Basketball Dribbling Drill
Equipment Needed: 2 basketballs.
Similar Basketball Drills and Resources
Goals of the Drill
Coaching Points
Keep your eyes up, go as fast as you can and push yourself, and stay low.
Basketball Drill Instructions
Start with a basketball in each hand and your feet on the baseline.
At the same time, you will dribble one ball between your legs and the other one crossover in front of you.
Begin walking forward and do this move all the way down the floor, alternating which leg the ball goes through each time (the same ball will stay in front the whole time, and the same ball is going to go between the legs each time).
Once you get to the baseline, do the same drill back but do it this time while walking backward.