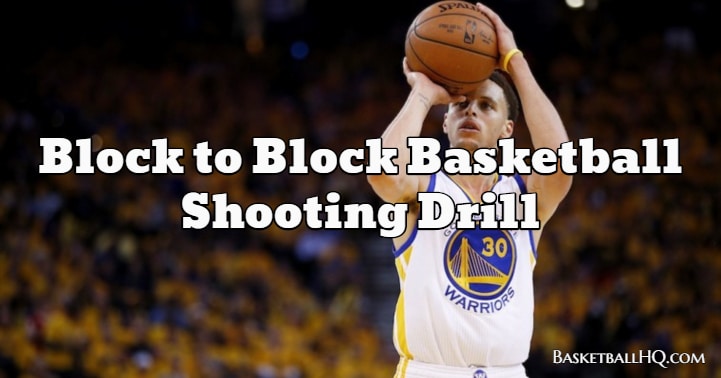 This is a great warm-up basketball shooting drill, as well as a great drill to work on your touch and shooting form. You will get a lot of repetitions in a short amount of time and are really able to focus on shooting technique.
During this basketball drill, you want to focus on catching the ball in rhythm, proper mechanics, jump straight up and down, and hold your follow-through. Really lock in on all of the shooting details that separate the great shooters from the good shooters.
Basketball Drill Overview
Drill Name: Block to Block Shooting Drill
Equipment Needed: 1 basketball and a partner.
Similar Basketball Drills and Resources
Goals of the Drill
Coaching Points
Basketball Drill Instructions