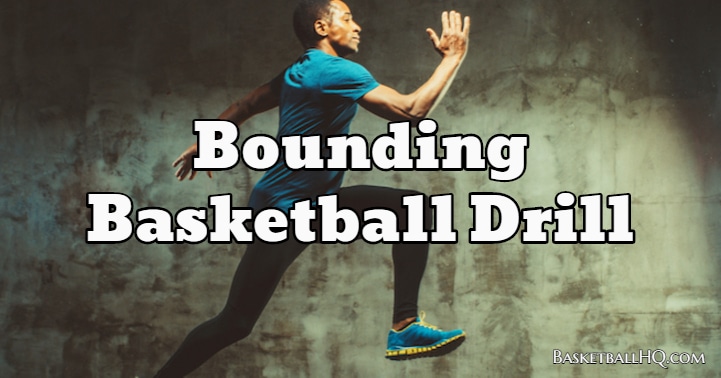 Bounding is an exaggerated running motion, and it really helps to strengthen your legs individually and helps build up your stabilizer muscles. They are great for improving your single leg jumping ability as well as your speed and running form. Each time you jump, really try to push yourself to go as far out as you can. Like most basketball vertical jump drills, you will only get out what you put into the workout. So really focus on your technique and challenge yourself to give your best effort on each jump.
Basketball Drill Overview
Drill Name: Bounding Basketball Drill
Equipment Needed: None.
Similar Basketball Drills and Resources
Goals of the Drill
Improve single leg jumping, strengthen your stabilizer muscles, and develop your running speed.
Coaching Points
Rip through the ground as you attempt to gain as much height as possible.
Basketball Drill Instructions
Similar to running, but exaggerate the motion while attempting to get as much height during each stride.
Advance the drill by adding a second bound before switching legs.