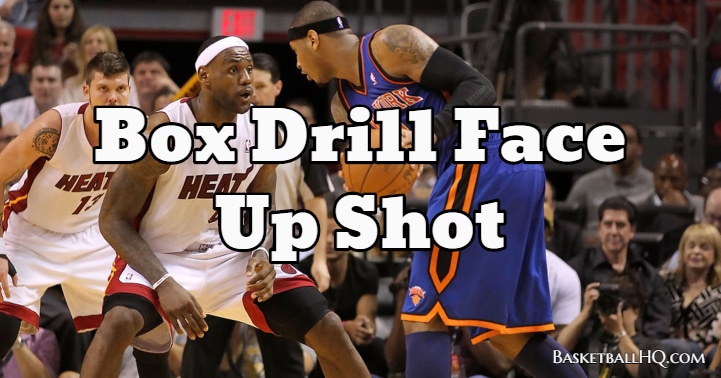 Being a great shooter in basketball requires you to have good footwork. This basketball shooting drill is all about working on footwork and shooting the ball out of the triple threat position. Many players will shoot the ball and fade back or won't get all the way squared up before shooting. These types of things lower shooting percentages. This basketball drill will help solve some of these problems with enough practice.
Basketball Drill Overview
Drill Name: Box Drill Face Up Shot
Equipment Needed: 1 Basketball.
Similar Basketball Drills and Resources
Goals of the Drill
Work on your footwork and be able to make a move with either foot being your pivot foot and be able to pivot forward and backward.
Coaching Points
Jump straight up and down and hold your follow-through.
Make sure that you get squared up on your shot.
Basketball Drill Instructions
You will do two moves out of each pivot and in this order; left foot reverse, right foot reverse, left foot forward, and right foot forward.
Start on the left block facing the free-throw line. Spin the ball out to the elbow, run up, jump stop, and grab the ball with both hands.
Pivot, face-up, and then shoot the ball.
Get your rebound and then go to the other lane line and spin the ball out to the elbow.
After the desired amount of repetitions with a certain pivot, switch up the footwork.