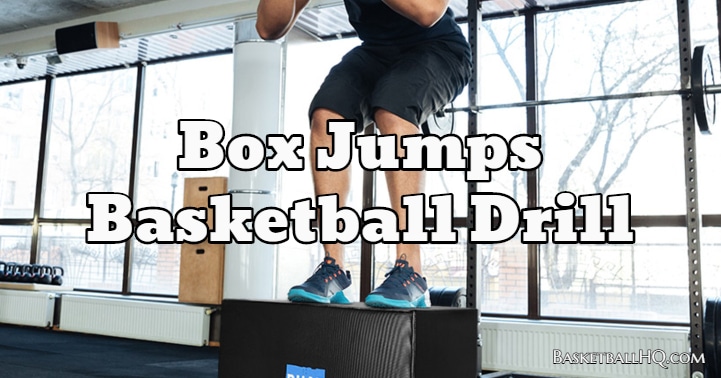 Box jumps are great because they give you something to see and let you know how high you need to jump each time. If you were just jumping straight up in the air with no box, there is not a set height to aim for. It is important when you start that you pick a challenging box for you, but make sure that you are safe. Vertical jump basketball drills like this will really challenge the player to become more explosive and athletic.
Basketball Drill Overview
Drill Name: Box Jumps Basketball Drill
Equipment Needed: Boxes of varying heights or bleachers.
Similar Basketball Drills and Resources
Goals of the Drill
Improve vertical and explosiveness.
Coaching Points
Concentrate on landing as softly as you can.
It helps to bend the knees upon landing.
Use arms to propel yourself on to box.
Basketball Drill Instructions
Starting in an athletic position, jump on top of the box, step down, and repeat the jump.