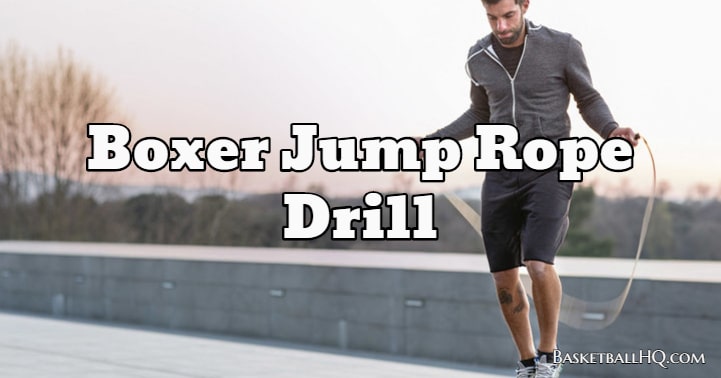 Boxers may have some of the best footwork for an athlete in any sport. This jump rope basketball drill is called the "boxer" because boxers use it to keep their feet light and work on their quickness and footwork. Not only does this basketball workout work on your feet, but it will also help you to get your cardio up. The player must push themselves to go as quickly as possible while maintaining the correct footwork.
Jump Rope Drill Overview
Drill Name: Boxer Jump Rope Drill
Equipment Needed: Jump Rope
Similar Jump Rope Drills and Resources
Goals of the Drill
Improve quickness and footwork
Coaching Points
Get into a good rhythm, and then push yourself to go as fast as you can.
Jump Rope Drill Instructions
Jump on one foot twice and then rotate to the other foot.
Keep doing this movement and begin to speed it up as you continue.