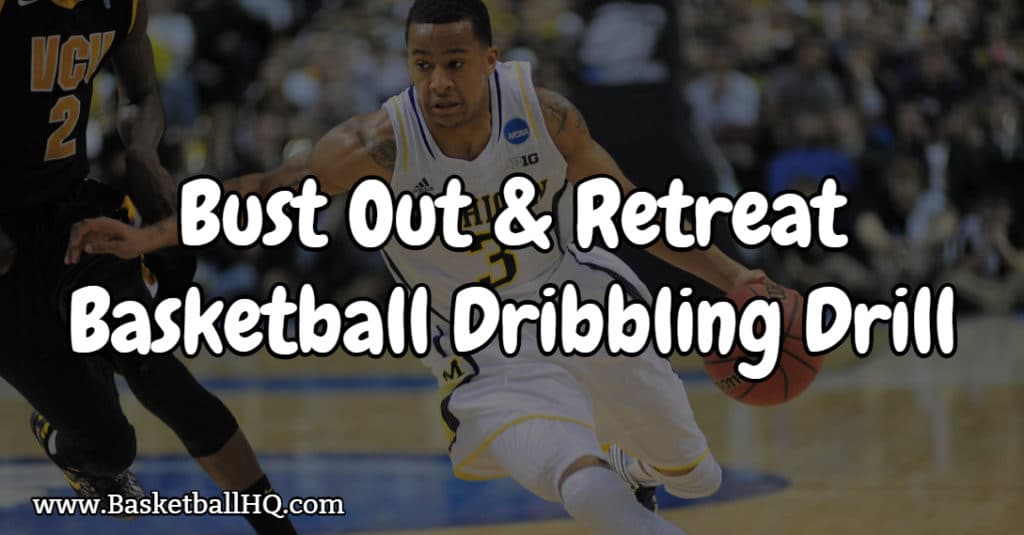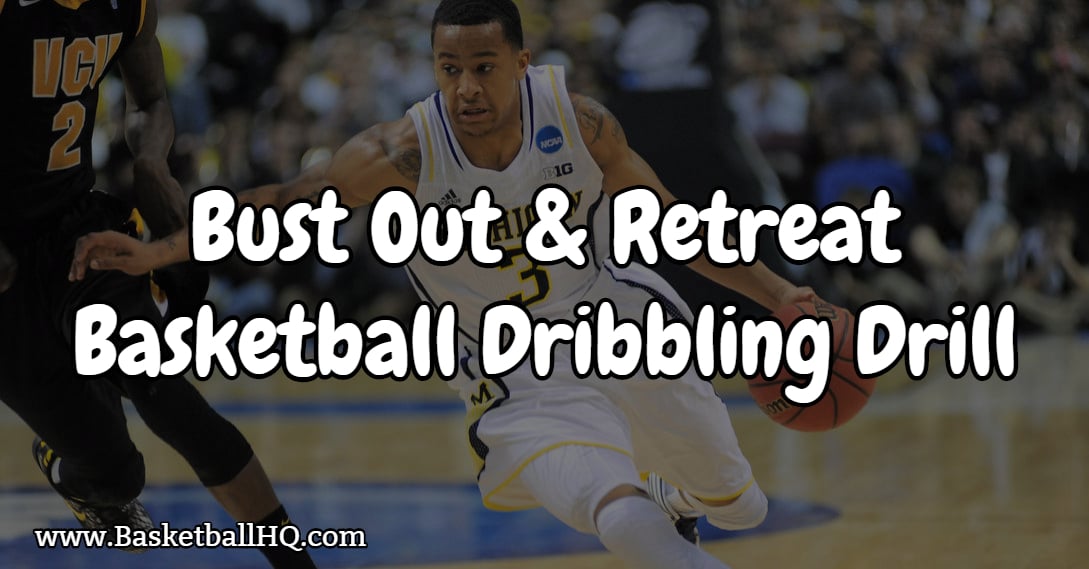 It is important to know when you should push the basketball and slow it down in transition. Sometimes inexperienced point guards in basketball will push the ball too much and get trapped or dribble into too much congestion and turn the ball over. So as much as you want to be aggressive in transition, you must know when to push the ball and when to wait and be patient.
This one ball basketball dribbling drill is designed to work on not getting caught in a trap. You can also use this basketball drill to work on basketball conditioning as well. It is a great way to work on conditioning because it will also allow for working on handling a basketball. You will be able to maximize your gym time and get the most out of your workout. If you want to execute a move in a game, you must be willing to practice it at full speed.
Basketball Drill Overview
Drill Name: Bust Out and Retreat Basketball Dribbling Drill
Equipment Needed: 1 basketball.
Similar Basketball Drills and Resources
Goals of the Drill
Improve ball handling and change of direction quickness.
Coaching Points
Stay low in an athletic stance and be explosive.
Keep your armbar out as you retreat dribble.
Change direction as quickly as you can and keep your eyes up.
Basketball Drill Instructions
Start on the baseline facing up the lane line.
Push dribble the ball out with your right hand to the free-throw line, plant your feet at the free-throw line, and push back with a retreat dribble.
Go back and forth for 30 seconds with your right hand and then do the same with your left hand, one minute total.