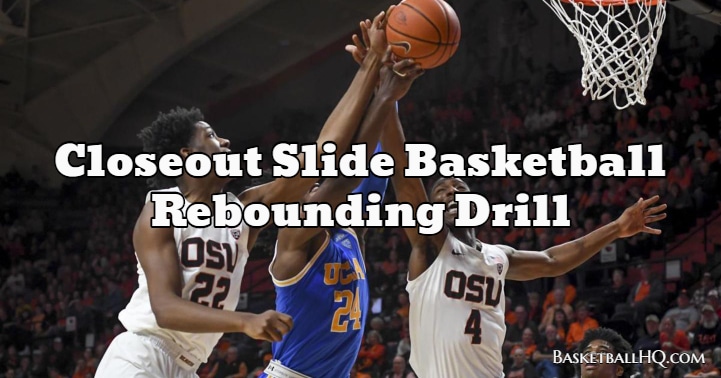 This basketball drill will incorporate 3 specific movements that a player will use throughout the course of a game. It will work on the closeout motion, the defensive slide motion, and rebounding the basketball. All three of these movements are very important for a basketball player to learn and master. When doing the drill, you want to be as efficient as possible with the movements and be as explosive as possible.
This rebounding basketball drill is also great for groups of players as well. So it is ideal to use in practice or basketball training when you have a larger number of players. It is important, though, that the player really locks in on their footwork and do not allow their technique to get sloppy as they begin to get tired. Don't allow bad habits to creep in.
Basketball Drill Overview
Drill Name: Closeout Slide Basketball Rebounding Drill
Equipment Needed: 2 cones, a basketball, and a partner.
Similar Basketball Drills and Resources
Goals of the Drill
Coaching Points
Basketball Drill Instructions