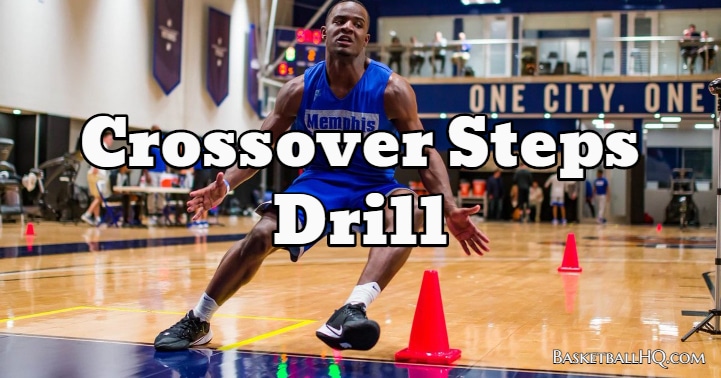 This basketball workout can be used to develop the player's lateral speed and quickness. Lateral speed is a key component of any basketball player's defensive skill set and should be cultivated by the coach consistently. This video showcases both 1-Step and 2-Step Cross Overs. Really focus and lock down the correct footwork of this basketball quickness and speed drill before attempting to do it. You don't want to practice something the wrong way because it will develop bad habits for the player.
Basketball Drill Overview
Drill Name: Crossover Steps Drill (1-Step and 2-Step)
Equipment Needed: None
Similar Basketball Drills and Resources
Goals of the Drill
Coaching Points
Maintain Athletic Position while leaning into COD (Change Of Direction).
The trailing leg ALWAYS steps in front.
Shift your weight ahead of time to execute quick COD.
Basketball Drill Instructions
On the coach's signal, step in front of your lead leg and continue to an athletic position.
Then quickly reverse the movement back to the starting position.
To make this drill more difficult, add additional steps before returning to the starting point.