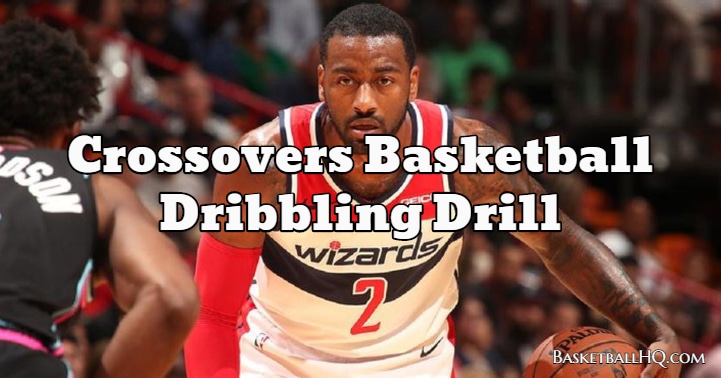 This is a great basketball dribbling drill to work on the crossover move, but it will also help you develop soft hands and a good touch with the basketball. As a ball-handler in basketball, you want to be able to change which hand is dribbling the basketball with ease. Most moves you use to get by a defender will require the ball to move back and forth between both hands.
Basketball Drill Overview
Drill Name: Crossovers Basketball Dribbling Drill
Equipment Needed: 1 Basketball
Similar Basketball Drills and Resources
Goals of the Drill
Improve ball handling and hand speed.
Coaching Points
Don't bend too far over, and try to bring the ball outside your knees on each crossover.
Keep your eyes up and scan the floor while you are doing this basketball drill.
Sell your move with your shoulders and push yourself to go as hard as you can.
Basketball Drill Instructions
Begin in a low athletic stance.
Dribble the ball back and forth between your hands in a crossover move.
Alternate your speeds from slow to fast and go for 30-60 seconds.