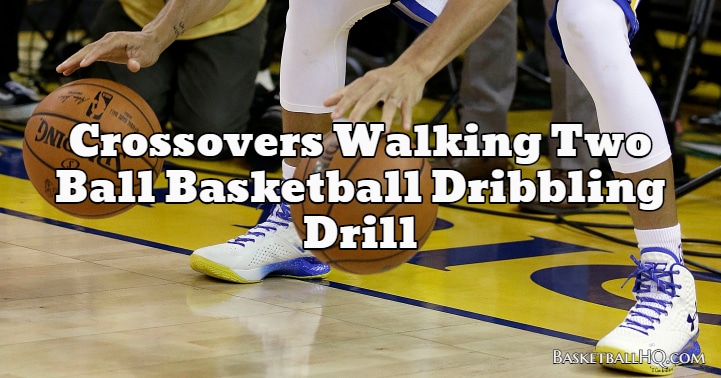 This is a two-ball basketball dribbling drill that is going to be done on the move. The idea behind this basketball drill is that if you can dribble two basketballs simultaneously, you will more than likely be able to handle one basketball when you are in a game. Two ball basketball dribbling drills are great because you can work on both hands simultaneously and add more difficulty to the drill.
Basketball Drill Overview
Drill Name: Crossovers Walking Two Ball Basketball Dribbling Drill
Equipment Needed: 2 basketballs.
Similar Basketball Drills and Resources
Goals of the Drill
Coaching Points
Stay low in an athletic stance, push yourself and go as fast as you can, keep your eyes up.
Basketball Drill Instructions
You are going to do crossovers while walking all the way down the floor.
The same ball is going to stay in front the whole time.
Once you get to the opposite baseline, you will do the same drill, but this time while moving backward.