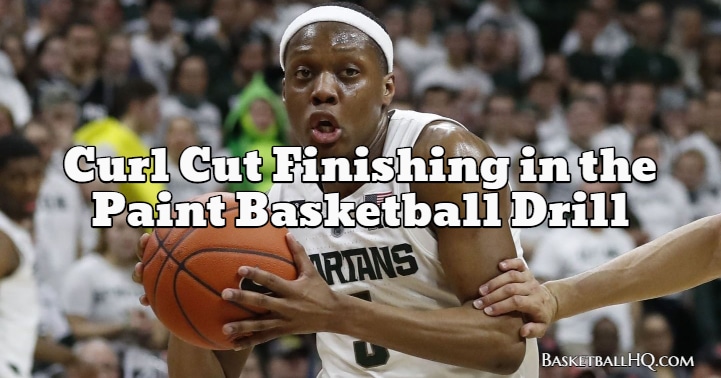 If you are a smaller guard or come up against a good shot blocker, you will have to be crafty when finishing in the paint around the basket. This finishing basketball drill will work on three different types of finishes that you can use in the paint off of a curl screen.
Finishing in different ways around the basket will keep the shot blocker from being able to line up your shot because they will be unsure of how you are going to finish. Also, depending on how the defense is guarding you, you will have to execute a different type of finish. If you only have one type of finish, you are going to be in trouble. Using this basketball drill, you will get lots of repetition at several different finishes, which will allow you to be comfortable with all the different finishes to use them in a game.
Basketball Drill Overview
Drill Name: Curl Cut Finishing in the Paint Basketball Drill
Equipment Needed: 1 basketball, a chair, and a partner.
Similar Basketball Drills and Resources
Goals of the Drill
Coaching Points
Basketball Drill Instructions