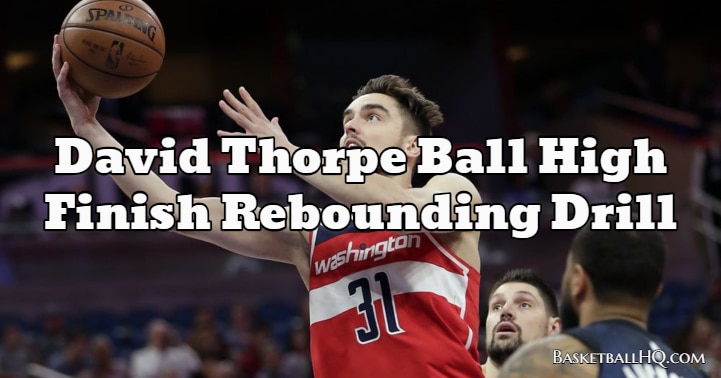 This basketball rebounding drill is great for tracking down offensive rebounds and learning how to finish with people around you. Don't just be satisfied with getting your hands on a board. Learn how to grab the board and then finish it. As a big man, it is important to keep the ball high after you rebound it because if you bring it down, then a guard can get in there and potentially strip it. This basketball drill will work on all of these areas and allow for a number of quality repetitions.
Basketball Drill Overview
Drill Name: David Thorpe Ball High Finish Basketball Rebounding Drill
Equipment Needed: 1 basketball.
Similar Basketball Drills and Resources
Goals of the Drill
Learn how to track down offensive rebounds and finish with defenders around you.
Learn to finish while keeping the ball high.
Coaching Points
Track down the ball and go get it at its highest point.
Keep the ball high and finish quickly at the basket.
Basketball Drill Instructions
Start at the free-throw line with the ball and throw it up off the backboard.
Run and jump to rebound the ball at its highest point.
Grab the ball and land but don't bring the ball down.
Keep your arms extended and finish quickly.
Reset to the free-throw line each time and do about 8-12 reps.
Mix up finishing on the right and left side of the rim.