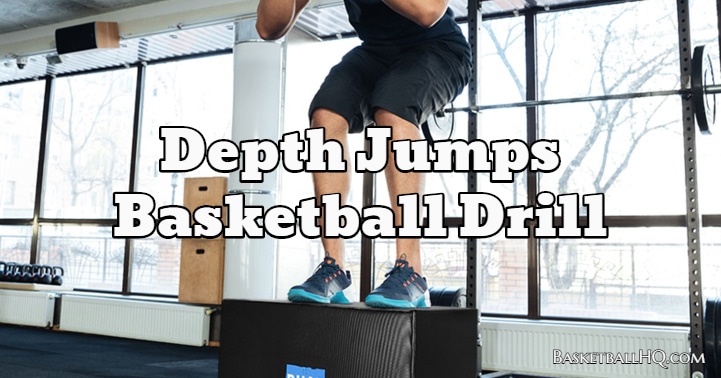 Depth jumps are a plyometric drill that uses your body's momentum against you and causes your muscles to work harder and jump higher. In a sense, with this basketball workout, you are tricking your body into working harder because you are using your downward force against yourself. That way, when you jump regularly in a game, your muscles will be trained to jump, thinking that the added force is still there, but it isn't, and you will jump a lot higher now. This is one of the better vertical jump basketball drills to use when improving a player's jumping ability.
Basketball Drill Overview
Drill Name: Depth Jumps Basketball Drill
Equipment Needed: Box or bleachers.
Similar Basketball Drills and Resources
Goals of the Drill
Improve Jumping, quickness, Footwork
Coaching Points
Start with a shorter plyo-box to minimize ground contact time.
Basketball Drill Instructions
Standing on top of a plyo-box, drop to the floor and immediately jump up as high as you can.
Advance this drill by immediately jumping back onto the box.
Further, advance this drill by jumping onto another plyometric box.
You may use another box of lesser, equal, or greater height to adjust the difficulty.
Align several boxes in a row to maximize difficulty.
Adjust the order of heights to randomize the drill.