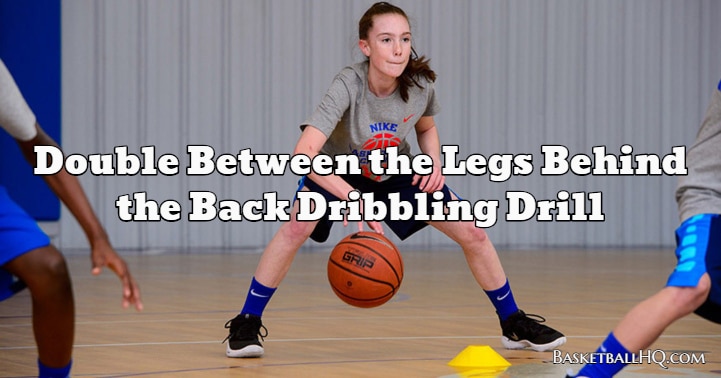 This is a great ball handling basketball drill that you can do with a team or on your own if you are a player. It is going to work on putting multiple moves together and combining them into one combo move. The move that you will do isn't one that you would really use during the course of a game, but it is great for working on handling the basketball and working on touch. Whether you are a primary ball handler or not, this is still a great stationary basketball dribbling drill to use to work on your handles.
Basketball Drill Overview
Drill Name: Double Between the Legs Behind the Back Basketball Dribbling Drill
Equipment Needed: 1 basketball.
Similar Basketball Drills and Resources
Goals of the Drill
Coaching Points
Don't bob up and down when doing the move.
Stay low and athletic the whole time.
Challenge yourself to go as quickly as possible (while doing it the right way), don't worry about making a mistake or messing up. You should be pushing yourself to get out of your comfort zone.
Basketball Drill Instructions
The player is going to start with the basketball in their right hand and in an athletic stance.
When the basketball drill starts, the player will dribble it between their legs to their left hand, make a scissor move with their legs, and go back between their legs to their right hand.
As soon as the ball touches the player's right hand, they will go behind the back.
Without using any stationary dribbles, the player will repeat the same pattern, starting with their left hand.
Continue this action for 30 seconds (recommended) or the desired amount of time.