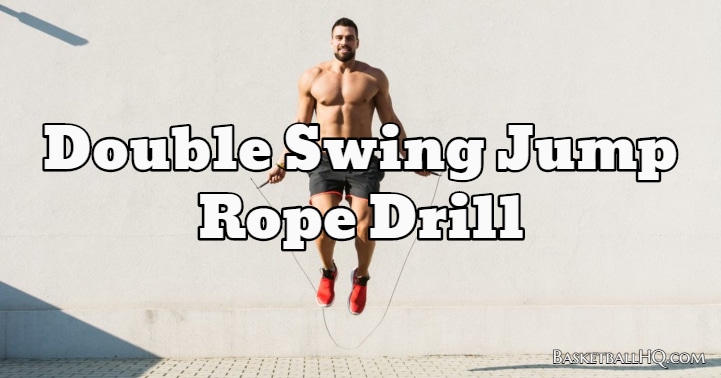 The double swing jump rope drill is a more advanced basketball jump rope drill, but it is great for improving your vertical and practicing getting off the ground as quickly as you can. As a big man, there will be times in a game when you need to jump to contest a shot and then immediately jump back up again to rebound the ball. This basketball workout is great for working on multiple jumps in a row.
Jump Rope Drill Overview
Drill Name: Double Swing Jump Rope Drill
Equipment Needed: Jump Rope
Similar Jump Rope Drills and Resources
Goals of the Drill
Develop your fast-twitch muscles and your jumping quickness
Coaching Points
Jump high to give yourself more time to rotate the rope twice around.
Get into a good rhythm.
Jump Rope Drill Instructions
Begin jumping rope regularly off of two feet and then begin to jump higher and get two rotations of the jump rope every time you jump.
Try to string as many double swings in a row.