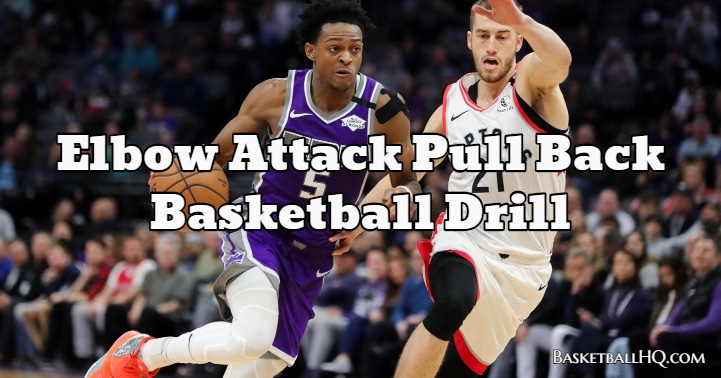 Great ball handlers in basketball recognize that it is not always about going full force forwards. Sometimes with an aggressive defender, you have to create space with a pullback dribble (also known as a retreat dribble) first to create space, and then you can make a move to get past the defender. The retreat dribble not only allows the player to have space to make a move, but it also makes them twice as fast.
At first glance, that statement may seem impossible, but the reason they are faster is because the defender is going to be trying to close the gap between them with their weight and momentum moving forward. At the same time, the ball handler will be making an attacking move forward. If the defender is off balance or takes a poor angle, they open up a driving angle. This basketball drill will allow the player to practice the pull back move against a dummy defender and work on making a great scoring move.
Basketball Drill Overview
Drill Name: Elbow Attack Pull Back Basketball Drill
Equipment Needed: 1 basketball and a partner (can be done with multiple players at a time).
Similar Basketball Drills and Resources
Goals of the Drill
Coaching Points
Basketball Drill Instructions