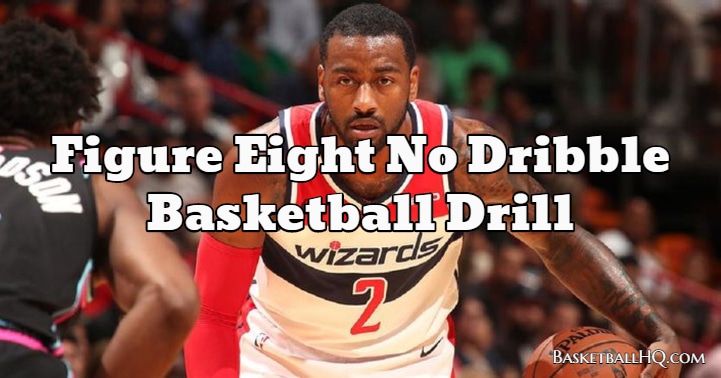 The figure 8 no dribble basketball drill is designed to help strengthen the player's hands for dribbling and catching the basketball. Even though you would never use this move in a game, it is a great basketball drill for big men or guards to improve their hands. If you have a player that doesn't catch the basketball well or is continually getting stripped, this is a great basketball dribbling drill to do.
Basketball Drill Overview
Drill Name: Figure Eight No Dribble Basketball Drill
Equipment Needed: 1 Basketball
Similar Basketball Drills and Resources
Goals of the Drill
Improve ball handling and hand speed
Coaching Points
Keep your eyes up and go as fast as you can.
Push through the fatigue.
Basketball Drill Instructions
Start with your feet spread laterally apart and with a basketball in your right hand.
Take the basketball and hand it between your legs to your left hand.
Now bring the ball back around in front, and then pass it between your legs again to your right hand.
Continue this figure 8 pattern for 20-30 seconds, and then switch directions to go reverse between the legs for 20-30 seconds.