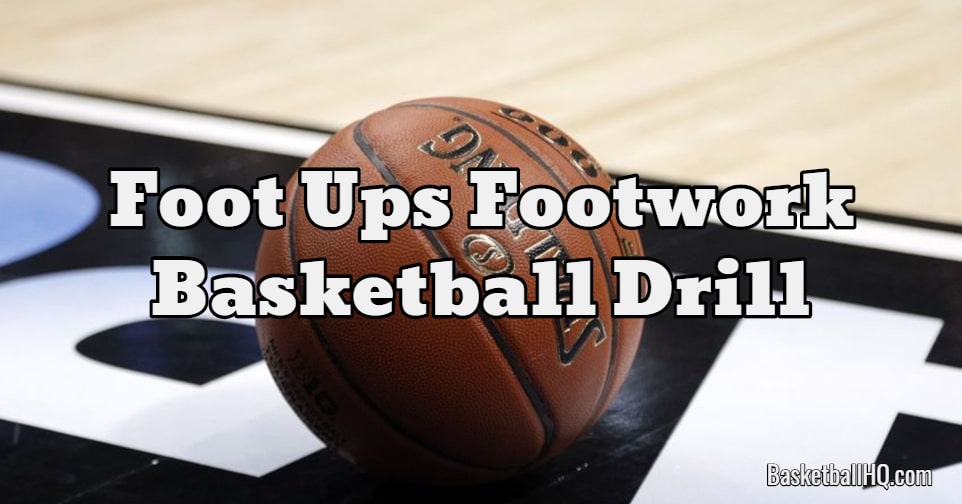 Becoming a great basketball shooter or learning how to finish at the rim requires you to have good footwork. The reason why is because your footwork will determine how well you get squared up on your shot or what type of finish you will be able to do at the basket. A player's footwork is like the foundation for all of their different moves. The better the foundation is, the better their moves will be able to be.
This footwork agility basketball drill is designed to help the player stay light on their feet and improve footwork. It is good for all players to do no matter what position they play. Footwork translates into so many areas of the game as a basketball player. Whether it is shooting, posting up, or playing defense, it all comes back to being able to move your feet and be efficient with your movements.
Basketball Drill Overview
Drill Name: Foot Ups Footwork Basketball Drill
Equipment Needed: 1 basketball.
Similar Basketball Drills and Resources
Goals of the Drill
Help you become light on your feet and improve your foot quickness.
Coaching Points
Stay light on your feet and pump your arms as you go through this basketball drill.
Push yourself to go as quickly as you can.
Really focus on being efficient with your movements because efficiency translates into quickness.
Basketball Drill Instructions
Start with your right foot up on the ball and your left foot on the floor.
At the same time, exchange your foot position.
Continue this motion back and forth at a jog speed.
Go for about 10 seconds and then go to a sprint speed for about 10 seconds before going back to a jog speed.
You can go for time or have the coach call out jog or sprint to change the speeds.