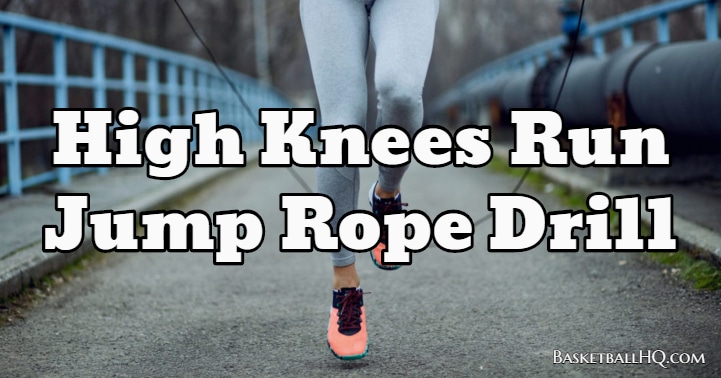 Many basketball players have done the high knees running drill, but this drill adds the difficulty of doing it with a jump rope. This jump rope basketball drill will help improve the player's coordination, quickness, and speed. Along with improving quickness, you will also be able to work on your cardio and muscle conditioning.
Jump Rope Drill Overview
Drill Name: High Knees Run Jump Rope Drill
Equipment Needed: Jump Rope
Similar Jump Rope Drills and Resources
Goals of the Drill
Work on quickness, footwork, and coordination.
Coaching Points
Stay light on your feet, bring your knees up to your waist every time, and try not to let the rope touch the ground when you swing it under you.
Jump Rope Drill Instructions
Start jumping rope and begin to start running forward while still swinging the rope.
You want to get your knees as high up as you can while running.
After you have run forward, start running backward while still keeping your knees high.