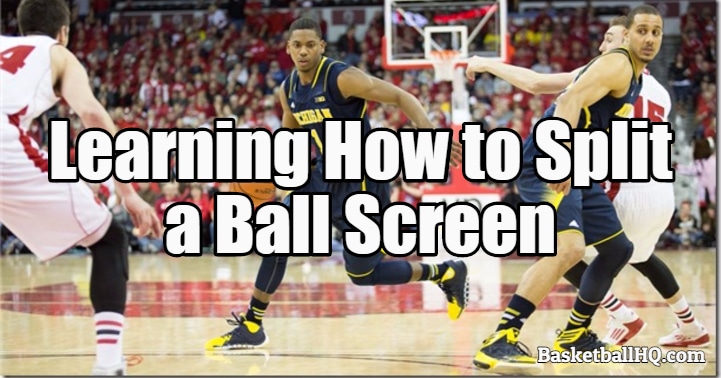 For this ball screen split basketball drill, you will work on splitting the defenders guarding the ball screen. You will use this move when the big man over shows, or the guard and big man don't come all the way together. This usually will happen on a hard hedge or a trap situation, and it is because the big man is impatient and gets out too early, or the guard defender gets hung up on the ball screen.
The split is a very effective move if used the right way and is one of the basketball fundamentals of using a ball screen. One of the big keys is staying low and being explosive when you make the move. If you are standing straight up and down, the ball is going to get tipped or stolen. So as you go through this basketball drill, work on reading the ball screen and the imaginary defense and then also being low and explosive.
Basketball Drill Overview
Drill Name: How to Split a Ball Screen in Basketball
Equipment Needed: 1 Basketball, 2 chairs, and a basket.
Similar Basketball Drills and Resources
Goals of the Drill
Coaching Points
Basketball Drill Instructions