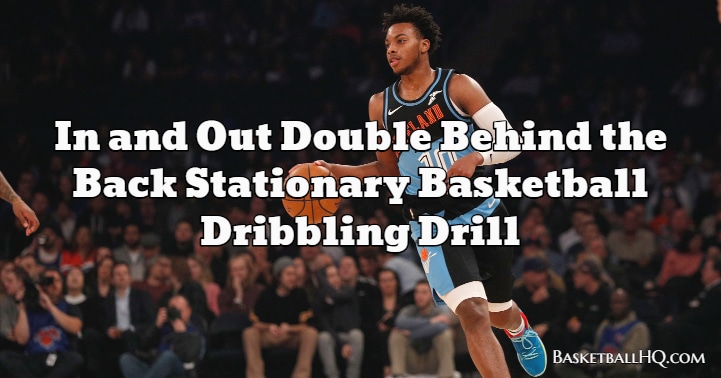 The in and out double behind the back move is an advanced dribble move, but whether you ever actually use this move in a game or not, it is still really good for working on your hands and developing your overall handles. Combo moves are great for breaking down a defender off the bounce and either getting into the paint to finish or create for another teammate.
This stationary basketball dribbling drill is instructed by Ryan Pannone, a professional skill development coach. A high-level basketball player will also demonstrate the drill. This will allow you to see exactly how the basketball drill is done and learn the tips to developing your handles better.
Basketball Drill Overview
Drill Name: In and Out Double Behind the Back Stationary Basketball Dribbling Drill
Equipment Needed: 1 basketball.
Similar Basketball Drills and Resources
Goals of the Drill
Work on your ball handling and the in and out double crossover move.
Coaching Points
Basketball Drill Instructions
The player will start with the basketball in their right hand, and when the drill starts, they will do an in and out dribble, followed immediately by a double behind the back dribble.
They will continue this pattern without any dribbles in between for 20-30 seconds and then switch hands to repeat the drill.