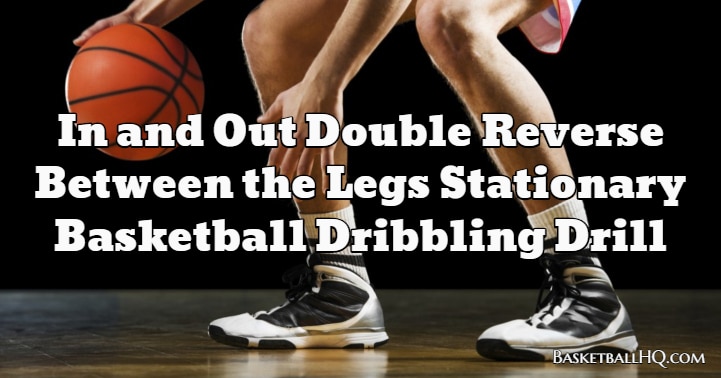 A great way to get separation from an aggressive defender is the threat of breaking them down off of the dribble. You hardly ever see a player like Chris Paul, Tony Parker, or Rajon Rondo being over-pressured, and the reason is that they can handle the basketball and breakdown their defender if they get too close to them.
This basketball dribbling drill will work on selling your in and out move and then immediately getting into the next dribble move. When you watch the player in the video doing the basketball drill, make sure that you watch how he is selling the move and how he is making the move as quickly as possible. Whether you ever use this actual move in a game or not, you will still be working on your overall handles with this drill.
Basketball Drill Overview
Drill Name: In and Out Double Reverse Between the Legs Stationary Basketball Dribbling Drill
Equipment Needed: 1 basketball.
Similar Basketball Drills and Resources
Goals of the Drill
Work on breaking down your defender and your overall handles.
Coaching Points
Basketball Drill Instructions
The player is going to start with the basketball in their right hand.
They will make an in and out dribble move, followed immediately by a double reverse between the legs dribble move (scissors).
As soon as they complete the full move, they are going to repeat it.
This will continue for 20-30 seconds, and then they will switch hands and go for another 20-30 seconds.