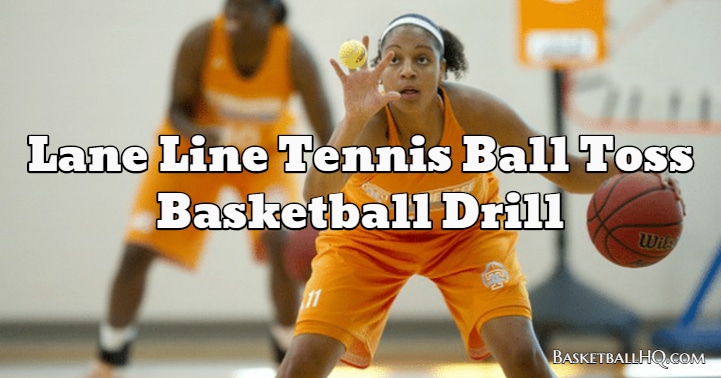 Basketball drills like this are great because they allow you to work on multiple things all at the same time. You are working on lateral quickness, ball handling, hand-eye coordination, conditioning, thinking, etc. To be a great ball-handler, you need to handle the ball, read the defense, and run the offense all at the same time. This partner tennis ball basketball dribbling drill does a good job of training the ball handler to dribble without having to think about it.
Basketball Drill Overview
Drill Name: Lane Line Tennis Ball Toss Basketball Drill
Equipment Needed: 1 basketball, 1 tennis ball, and a partner.
Similar Basketball Drills and Resources
Goals of the Drill
Coaching Points
Basketball Drill Instructions