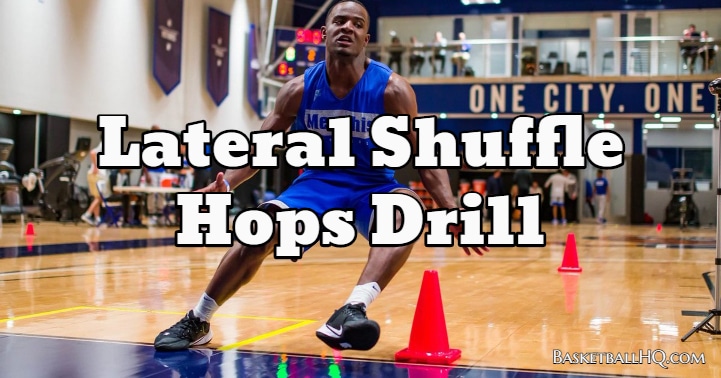 Lateral Shuffle Hops are a great way to teach lateral quickness. The goal of the coach is to guide the player through this basketball speed and quickness drill and help them to maintain an athletic position while leaning into the change of direction. The video shows an in-depth demonstration of both 1-Step and 2-Step Lateral Shuffle Hops.
Basketball Drill Overview
Drill Name: Lateral Shuffle Hops (1-Step and 2-Step)
Equipment Needed: None
Similar Basketball Drills and Resources
Goals of the Drill
Improve lateral quickness and open up your hips
Coaching Points
Basketball Drill Instructions
On the coach's signal, shuffle either to your right or left and immediately hop back to the starting position.
To make this drill more difficult, add additional shuffles before returning to the starting point.