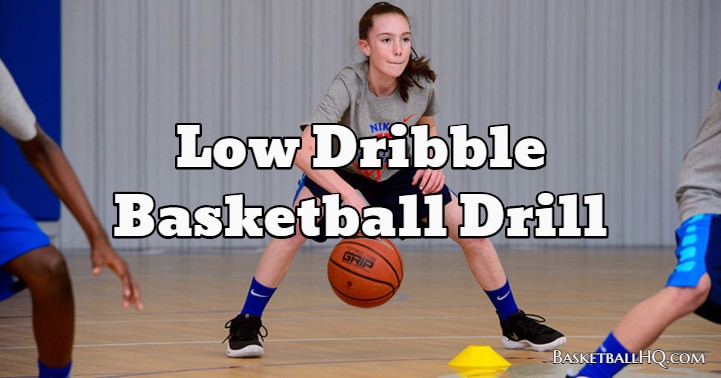 This basketball dribbling drill helps to improve your finger strength and your touch on the basketball. Whether you are shooting, dribbling, or catching the ball, it requires good hands.
The low dribble drill helps to build up and strengthen your hands as well. Be able to control the basketball and make the moves that you want to by developing your handles with this basketball drill. This is a great basketball drill to do with youth basketball players or in a camp setting.
Basketball Drill Overview
Drill Name: Low Dribble Basketball Drill
Equipment Needed: 1 Basketball
Similar Basketball Drills and Resources
Goals of the Drill
Work on finger strength, touch, and ball handling.
Coaching Points
Dribble the ball as quickly as you can and keep it low to the ground.
Don't look down when you are doing the drill; it is better to lose the basketball than to constantly be looking down.
Basketball Drill Instructions
Start with feet spread apart and begin dribbling the ball as quickly as you can, about 6 inches off the ground.
Begin moving the basketball around and between your legs in a figure-eight motion.
Continue this pattern for 30 seconds.