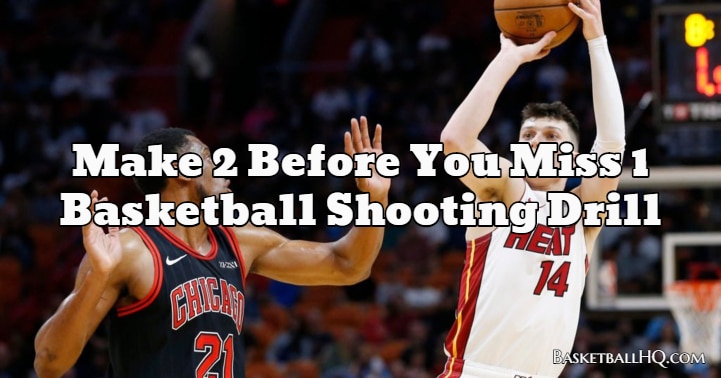 Working on your shot, you will never fully simulate game pressure, but creating shooting situations that put pressure on the shooter will help improve the shooter's ability to make shots under pressure and stay mentally tough.
This is a catch and shoot basketball shooting drill that will allow the shooter to get up a lot of shots in a short period of time and really work on developing great mechanics and muscle memory. The time component and the number of makes in a row will also help the player stay mentally engaged and learn to shoot under pressure. Basketball drills like this are critical for helping shooters deal with pressure and for allowing quality repetitions when shooting a large number of shots at a time.
Basketball Drill Overview
Drill Name: Make 2 Before You Miss 1 Basketball Shooting Drill
Equipment Needed: 1-2 basketballs and 1-2 partners.
Similar Basketball Drills and Resources
Goals of the Drill
Coaching Points
Basketball Drill Instructions