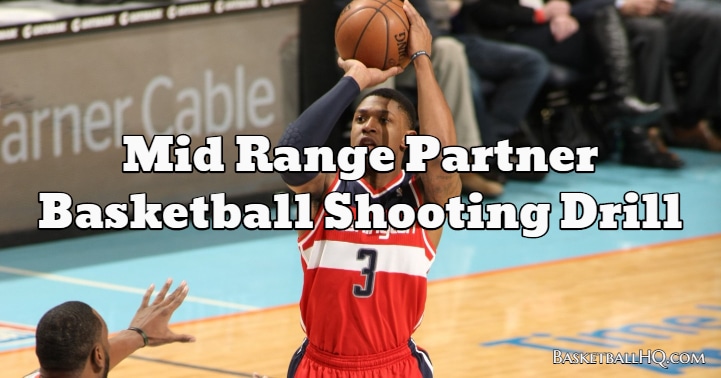 Partner basketball shooting drills are great for getting up a lot of a certain type of shot in a short time. Along with shooting, you can also work on passing the basketball with your weak hand. You must shoot at game speed during this basketball drill and treat every shot the same way. Really work on building your muscle memory and shooting with the correct technique.
There is no point in practicing your shot differently than you would shoot in a game. Make sure that you are down ready before every shot and that you are getting your work done before receiving the pass. So as you go through this catch and shoot basketball shooting drill, make sure to lock in on these different keys and get the most out of your time shooting.
Basketball Drill Overview
Drill Name: Mid Range Partner Basketball Shooting Drill
Equipment Needed: 1-2 Basketballs and 2-4 players.
Similar Basketball Drills and Resources
Goals of the Drill
Coaching Points
Be down ready for the shot before the basketball gets there.
Jump straight up and down and hold your follow-through on each shot.
Try to shoot the same way each time.
Basketball Drill Instructions
You can do this drill in groups of 2, 3, or 4 players, and you are always going to have 1 less basketball than people in the group.
One player will start with the basketball, and the other player(s) will get ready to shoot anywhere in the mid-range area.
The player with the basketball will pass to the other player with their weak hand for the shot.
After the shooter shoots the basketball, he/she is going to get the rebound and pass with their weak hand to the open player and then relocate for the next shot.

You will always get your own rebound and pass to the next open player before relocating for another shot.

The drill can go for a certain number of shots, makes, time.