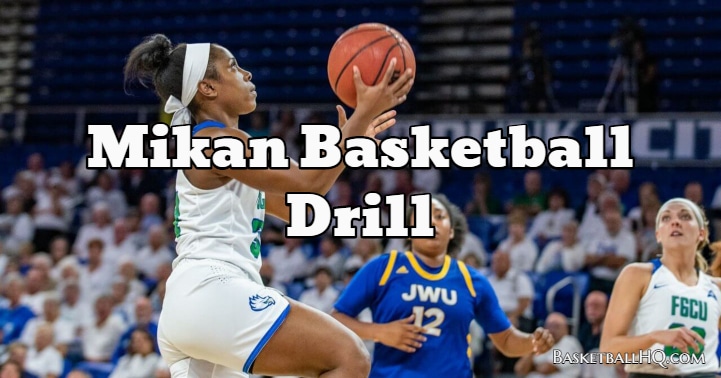 This is a fairly easy basketball drill, but it is great for working on finishing around the basket. It is perfect for young basketball players that haven't quite learned how to finish with either hand and are having trouble getting their steps lined up on a layup.
It is also a good basketball conditioning drill for big men that forces them to work on their footwork and think as they get fatigued. You are really able to build a proper foundation of how you should finish around the basket with this basketball finishing drill. It will help the player learn the basic footwork, and then they can build off of it to some of the other more complicated finishes.
Basketball Drill Overview
Drill Name: Mikan Basketball Drill
Equipment Needed: 1 Basketball.
Similar Basketball Drills and Resources
Goals of the Drill
Practice your layup footwork, become a better finisher at the basket, and improve conditioning.
Coaching Points
Keep the basketball high, stay light on your feet, and push yourself to go as quickly as you can.
Try to get your steps lined up as you are catching the basketball out of the net.
Basketball Drill Instructions
Start on the left side of the basket with a basketball in your hands.
Step right-left under the basket and lay the basketball up off the backboard on the right side with your right hand.
Get the basketball out of the net and step right-left as you do, and lay the basketball up on the left side of the hoop with your left hand.
Continue this back and forth for the desired amount of shots, makes, or time.