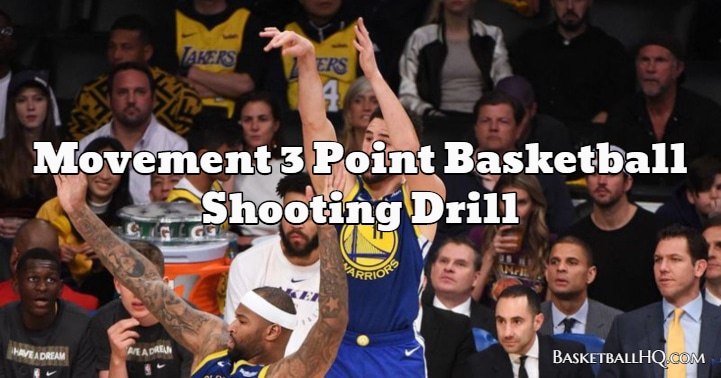 Shooting a stationary shot and shooting on the move is a different feel. It is important to do different basketball drills that are going to practice both. That way, you will be prepared for whatever type of shot you get during a game. This catch and shoot basketball shooting drill will work on shooting on the move.
It will focus on improving your footwork, proper shooting mechanics, and also your conditioning. When players get tired, they revert back to bad habits. This basketball shooting drill will help you learn to shoot the right way even when you are tired.
Basketball Drill Overview
Drill Name: Movement 3 Point Basketball Shooting Drill
Equipment Needed: 2 basketballs, a chair/cone, and 2 partners.
Similar Basketball Drills and Resources
Goals of the Drill
Coaching Points
Show your hands and step right into your shot as you receive the basketball.
Stay in your shot until you make or miss, don't run off early.
Jump straight up and down, stay balanced on your shot, and hold your follow-through.
Basketball Drill Instructions
Set a chair up 2-3 feet outside the 3 point line anywhere around the arc.
Have the player start on one side of the chair.
There will be one passer and one rebounder.
The player is going to catch and shoot the basketball.
After the shot goes in or misses, they will backpedal around the chair, and as they come around the chair, the passer will pass them the ball for the next shot.
The shooter will continue this back and forth around the chair for the desired amount of time, shots, or made shots.