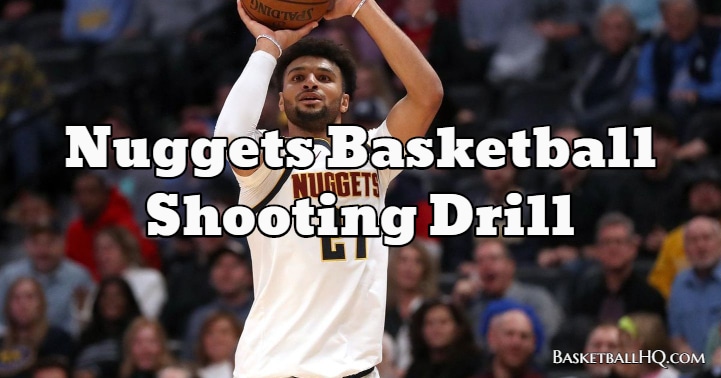 It is not just enough to make shots at half speed and a standstill when you do basketball drills. During the course of a game, shooters will get multiple different looks as they come into their shot. Whether it is running the floor in transition, drifting to the baseline on a penetration, etc. There are going to be different types of shots that a player must be comfortable taking and making. Another big key for shooters is conditioning. Once a shooter gets tired, their legs go, their shot starts to fall short, and their overall mechanics begin to suffer.
This catch and shoot basketball shooting drill will work on having the shooter come into different types of shots and work on conditioning and mental toughness at the same time. Basketball shooting drills like this are great to do at the end of a workout or practice. It will allow the player to see what kind of shooter they are as they get tired and what level of mental toughness they have.
Basketball Drill Overview
Drill Name: Nuggets Basketball Shooting Drill
Equipment Needed: 1 basketball, cones (optional), and 1 rebounder.
Similar Basketball Drills and Resources
Goals of the Drill
Coaching Points
Basketball Drill Instructions