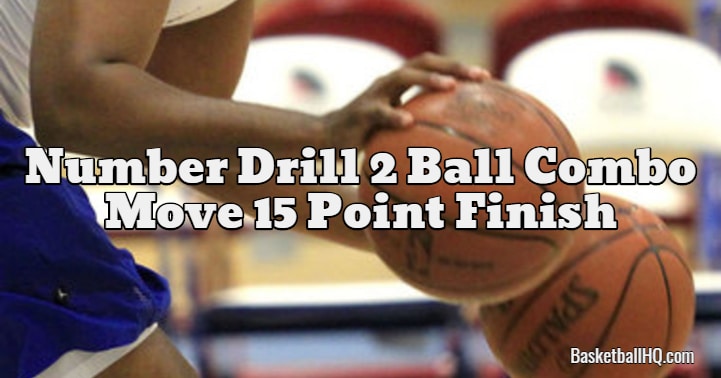 The number drill is a great combination basketball shooting drill for players who handle the ball a lot in a game and use off-ball screens. If you are a point guard, you will have to dribble the basketball while also executing the offense and reading the defense.
This basketball drill will work on your handles but also make you think during the drill. Along with that, it also incorporates shooting at the end of the drill. This will help you become a better shooter and work on mental toughness and hitting shots when you are tired.
Basketball Drill Overview
Drill Name: Number Drill 2 Ball Combo Move 15 Point Finish
Equipment Needed: 2 Basketballs, 5 Chairs, and a Partner.
Similar Basketball Drills and Resources
Goals of the Drill
Coaching Points
Basketball Drill Instructions