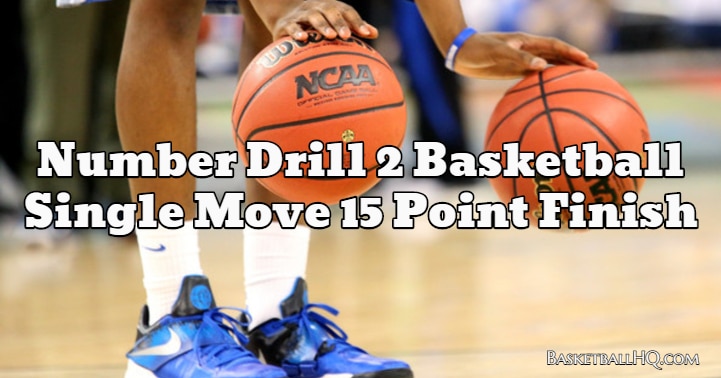 As basketball players begin to get fatigued, they wear down not only physically but also mentally. This basketball drill will work on the skills of ball handling and shooting, but it is also going to force the player to be mentally strong and think as they get tired. Another thing that players do when they get tired is revert back to bad habits. At the end of this basketball shooting drill, the player will have to make shots, and they must be staying locked in with proper basketball shooting mechanics.
Basketball Drill Overview
Drill Name: Number Drill 2 Basketball Single Move 15 Point Finish
Equipment Needed: 2 basketball, 5 chairs, and a partner.
Similar Basketball Drills and Resources
Goals of the Drill
Coaching Points
Get from chair to chair as quickly as you can and fight through the fatigue.
Take your time and set up the imaginary defender each time before coming off for a shot at the end of the drill.
Mix your moves up at each chair.
Basketball Drill Instructions
Place 4 chairs just inside the 3 point line in the shape of a box and then place another chair in the middle of the box.
The chairs will be numbered clockwise 1-5, starting with the first chair to the left when standing under the basket (middle chair is number 5). Have the player stand with two basketballs at chair 1.
They will dribble the basketballs to each chair in order and make a move (crossover, between the legs, behind the back, etc.).
Once they get to chair number 5, the partner/coach will call out the number of the chair that they must go to next and make a move.
After 30-60 seconds, the coach will say finish, and the player must drop one of the basketball and make a layup.
Now for the player is going to use the different chairs as screens.
To complete this combination basketball shooting drill, the player must score a total of 15 points (2's and 3's).