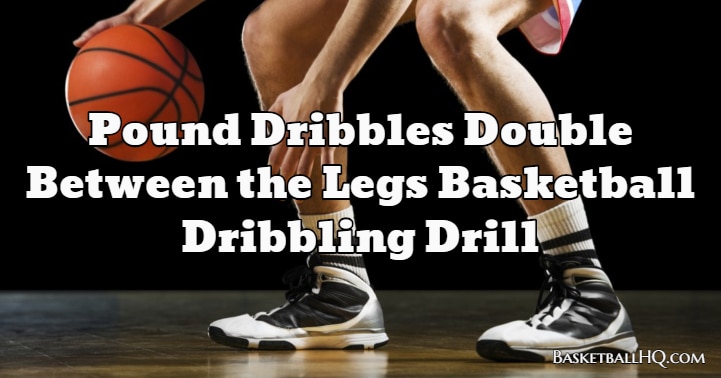 With the pound dribble double between the legs dribbling drill, you will work on your overall handles and specifically the double between the legs combo move. In a game, you may not have the warning of a player reaching in to steal the ball, and you must go from dribbling the ball to making a quick move. This basketball dribbling drill will help with practicing having quick hands and dribbling the ball back and forth between your hands with ease.
Whether you ever use the double between the legs scissor move in a game or not, you will still be working on your ball handling with this drill. This basketball training video will show you exactly what you need to be looking for when you are doing this stationary basketball dribbling drill and how to maximize your handles.
Basketball Drill Overview
Drill Name: Pound Dribbles Double Between the Legs Basketball Dribbling Drill
Equipment Needed: 1 basketball.
Similar Basketball Drills and Resources
Goals of the Drill
Develop your handles and work on the double between the legs dribble move.
Coaching Points
Basketball Drill Instructions
The player is going to start with a basketball in their right or left hand.
When the drill starts, they will dribble the basketball two times and then do a double between the legs move (scissor).
As soon as they complete the move, they are going to repeat that pattern.
Continue for 30 seconds and then switch the basketball to your other hand and repeat the same pattern for 30 more seconds.