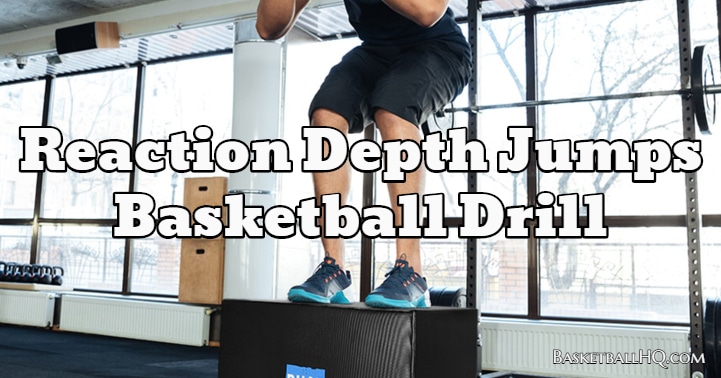 This is an advanced vertical jump basketball drill that forces you to think while also developing your vertical and your change of direction jumping ability. Big men need to adjust quickly and get up to block a shot when a guard drives to the basket. Being able to jump in any direction quickly is of great value in the game of basketball.
Basketball Drill Overview
Drill Name: Reaction Depth Jumps Basketball Drill
Equipment Needed: Boxes
Similar Basketball Drills and Resources
Goals of the Drill
Improve jumping quickness
Coaching Points
Maintain athletic position in order to change direction and complete each jump
Basketball Drill Instructions
Set up the boxes, so they form a square.
Stand in the middle and jump and down from each box, moving clockwise.
To advance this drill, have a coach provide a randomized pattern for you to follow, either predetermined or random.