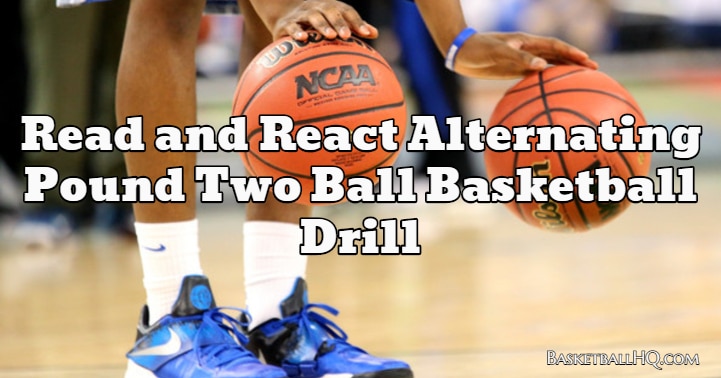 The read and react alternating pound two ball basketball drill is a great way to train your body and mind to react quicker. As a basketball player, the quicker you can read and react to something, the better you will be. This is a great skill to have and something that should be worked on regularly.
Even if it is hard at first, stick with it, and you will see the pay off down the road in games. To get the maximum results from basketball drills like this, you must be willing to push yourself and dribble the basketball as hard as you can during the drill, don't be afraid to mess up.
Basketball Drill Overview
Drill Name: Read and React Alternating Pound Two Ball Basketball Drill
Equipment Needed: 2 basketballs and a partner.
Similar Basketball Drills and Resources
Goals of the Drill
Train your mind and body to read and react quicker.
Coaching Points
Pound dribble the basketballs as hard as you can.
Stay light on your feet and push yourself to react even quicker than you did the last time.
Push the basketball out in front of you and cover the ground as you do.
Basketball Drill Instructions
The player will begin dribbling the basketballs in an alternating dribble at the top of the key, and the coach/partner is going to stand facing the player 2-3 feet away.
At any time, the coach can shoot in and take one of the basketballs.
As the coach does this, the player must attack with the other basketball and either finish at the basket or shoot a one-dribble pull up (the coach can decide on the finish).