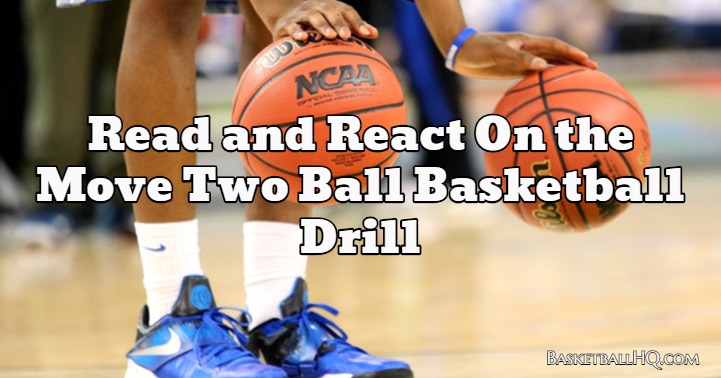 The purpose of the read and react basketball drill is to train your body to react to the defense quickly. If you can cut down your reaction time, it will make you a quicker basketball player. This translates into being able to make quicker offensive moves as well as defensive moves.
Train your mind and body to read and react quicker with this basketball drill. Being on the move makes this drill all the more difficult. You really have to keep your body under control and then react and attack the basket at a moment's notice.
Basketball Drill Overview
Drill Name: Read and React On the Move Two Ball Basketball Drill
Equipment Needed: 2 basketball and a partner.
Similar Basketball Drills and Resources
Goals of the Drill
Improve your quickness and reaction speed as well as your ball handling.
Coaching Points
Stay low in a dribbling stance, and when you go to make your move push the ball out and move as quickly as possible.
Don't try to guess which way to go but read and react.
Basketball Drill Instructions
The player will start near half-court with a basketball in each hand, and the coach will stand facing him about 2-3 feet away.
Have the player start to dribble moving forward, and as they do, the coach will start backpedaling.
At any time, the coach can go to steal one of the basketballs.
As soon as the coach goes, the player must attack with the opposite basketball.
Get to the rim as quickly as you can and finish at the basket or pull up for a jump shot.
Continue for the desired amount of repetitions.