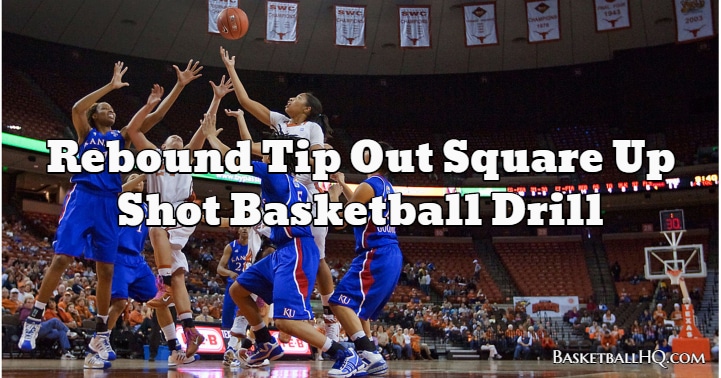 Offensive rebounds are a great way to score points, but if you are unsure of what to do with the basketball once you get it, you will limit your chances to score. For this basketball drill, you are going to simulate tipping the basketball out to yourself on a rebound and then squaring up for a shot before your defender can recover. If practiced, this is a good high percentage shot for a forward to shoot. These types of basketball rebounding drills will not only work on offensive rebounding but will help you develop a soft shot around the basket.
Basketball Drill Overview
Drill Name: Rebound Tip Out Square Up Shot Basketball Drill
Equipment Needed: 1 basketball.
Similar Basketball Drills and Resources
Goals of the Drill
Work on rebounding, footwork, and shooting.
Coaching Points
Go up and get the basketball at it's highest point, don't wait for it to come down to you.
Get all the way squared up on your shot and be balanced.
Hold your follow-through and shoot the basketball with a soft touch.
Basketball Drill Instructions
Stand on either elbow lane line with a basketball.
Toss the ball up off the backboard and then go jump and tip it out to yourself in the short corner or wing about 12 feet out and in.
Jump again to catch the basketball, land, and immediately get into a triple threat position.
Square your shoulders up to the basket and shoot a short pull-up shot.
Get your shot and then get back in line.
You can either switch sides each time or do half on one side of the lane before switching over to the other side for the second half.