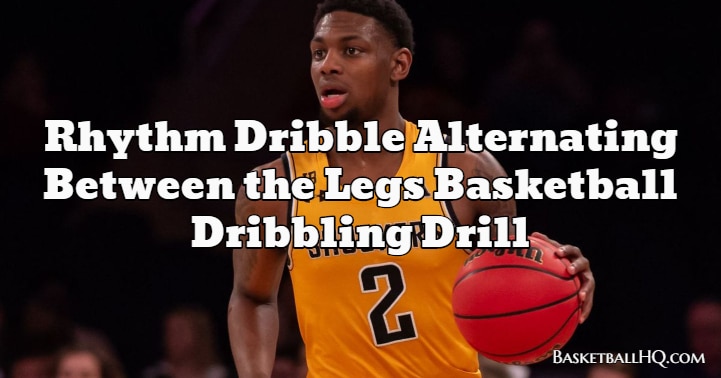 The alternating between the legs basketball dribbling drill is a great basketball drill for younger players or players trying to work on their timing with the basketball.
Being able to handle the basketball is not just about being able to do moves and dribble the ball back and forth between your hands. To breakdown your defender, you need to be able to master slow to fast and changing speeds. This basketball dribbling drill will help you work on this skill.
Basketball Drill Overview
Drill Name: Rhythm Dribble Alternating Between the Legs Basketball Dribbling Drill
Equipment Needed: 1 Ball
Similar Basketball Drills and Resources
Goals of the Drill
Work on ball handling and the between the legs dribble move.
Coaching Points
Visualize a defender in front of you and sell your move each time.
Don't raise up out of an athletic stance when you make the move.
Also, don't be afraid to lose the basketball or make a mistake.
You want to challenge yourself and get out of your comfort zone when doing this stationary one ball basketball dribbling drill.
Basketball Drill Instructions
Start with the ball in your right hand, take one stationary dribble, and then cross the ball between your legs to your left hand.
Repeat the same dribble motion with your left hand while alternating your legs.
Continue the scissor motion for the desired amount of time, usually 30 seconds.