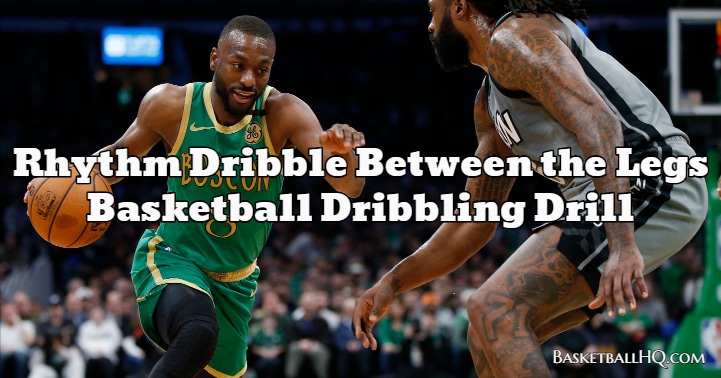 For this basketball dribbling drill, you are trying to simulate going from a stationary dribble to breaking down your defender and going by him/her. The stationary dribble between each move should be slower, and then the move as fast as you can.
Basketball is all about quickness and change of speed, and this is a great stationary basketball dribbling drill to work on that skill. This is also a great basketball drill for working on quick hands and overall ball handling. It is great to do on your own, with a team, or in a camp setting because it doesn't require very much room to do.
Basketball Drill Overview
Drill Name: Rhythm Dribble Between the Legs Basketball Dribbling Drill
Equipment Needed: 1 Basketball
Similar Basketball Drills and Resources
Goals of the Drill
Work on your ball handling, changing up speeds, and making a between the legs dribble move.
Coaching Points
Mix up your speeds during the move.
Visualize yourself making the move against a defender.
Rock your body back and forth as you make the move.
Basketball Drill Instructions
Start with your legs spread and your chest up, not bent over.
Pound dribble the ball once and then put it between your legs to your other hand.
Do the same thing with your other hand, but this time coming from the outside of your legs.
Continue this back and forth pattern for 30 seconds, switch legs, and repeat for another 30 seconds.