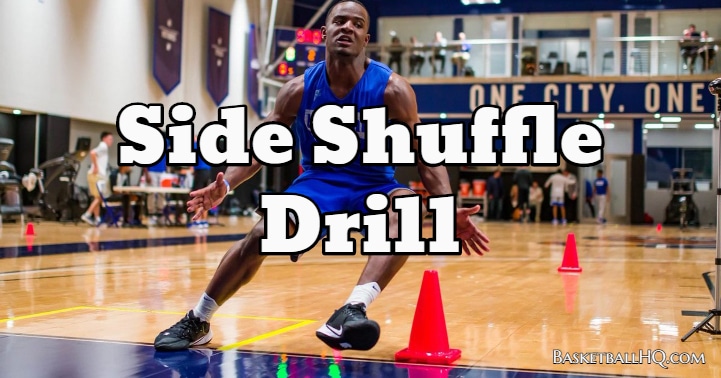 The Side Shuffle is a great basketball workout for teaching lateral speed and quick feet. This exercise builds on the 1 Step and 2 Step Lateral Shuffle Hop but is more advanced in that it adds speed to the equation, and the player should perform the exercise across the entire width of the basketball court.
Lateral quickness is most used when playing man to man on the ball defense. Being able to guard the dribble is important for any position, but it is especially important for guards and wing players. If a player cannot guard their man, then it is usually going to be very hard for them to find playing time. Here are some great basketball drills that you can use to work on 1 on 1 defense.
Basketball Drill Overview
Drill Name: Side Shuffle (Full Width of Court)
Equipment Needed: None
Similar Basketball Drills and Resources
Goals of the Drill
Learn the proper footwork for the side shuffle and then improve on your quickness
Coaching Points
Stay Low and take short quick steps.
Basketball Drill Instructions
Shuffle the entire length of the basketball court as quickly as you can.