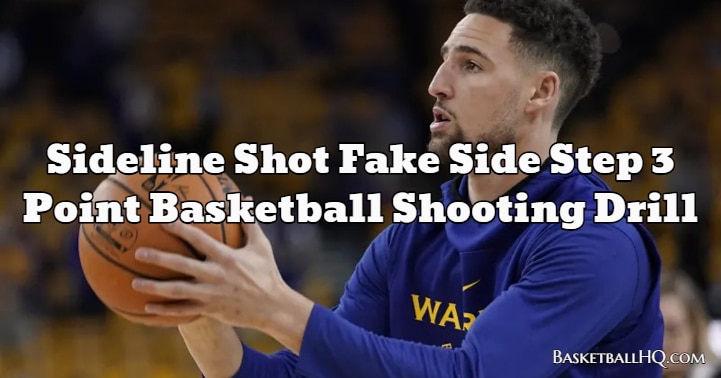 The shot fake side step 3 point shot is not a shot that you are most likely going to shoot a lot in a game, and it is a more advanced type of shot. However, if you need a 3 late in a game or you are a good 3 point shooter that is constantly getting run off of the 3 point line, this is a good shot to have in your arsenal.
This basketball shooting drill will allow the player to get a lot of repetitions at the shot fake side step 3 point shot and help to work on the player conditioning. A big key to this type of shot is first selling the shot fake, but also taking a hard pound dribble as you sidestep so that you can get right into your shot. Not only is this a great shot fake basketball shooting drill to work on a specific type of shot, but it is great because it will train the player to use this type of shot in a game. If a shooter hasn't repped out this type of shot in practice, they are not going to be very likely to break it out during a game.
Basketball Drill Overview
Drill Name: Sideline Shot Fake Side Step 3 Point Basketball Shooting Drill
Equipment Needed: 1 basketball and 1 partner.
Similar Basketball Drills and Resources
Goals of the Drill
Coaching Points
Basketball Drill Instructions