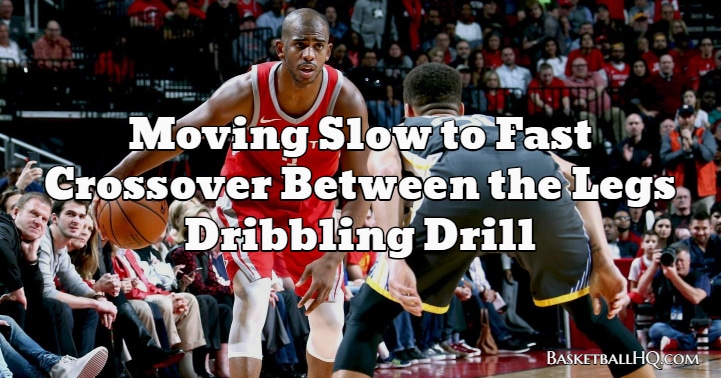 The best time to attack a defender off of the dribble is when they are not expecting it. Though, too many players look to attack off of the dribble when their defender is fully engaged and ready to play defense.
This ball handling basketball drill will set up the defender with a slow move to get them to relax before crushing them with an explosive full speed counter move. If you can master this change of speed as a ball-handler, you will become tough to guard off the dribble.
Basketball Drill Overview
Drill Name: Slow to Fast Crossover Between the Legs Basketball Dribbling Drill
Equipment Needed: 1 basketball.
Similar Basketball Drills and Resources
Goals of the Drill
Coaching Points
Basketball Drill Instructions